The Baltic Sea is a marginal sea which is part of the Atlantic Ocean. The sea is enclosed by Estonia, Denmark, Finland, Latvia, Sweden, Lithuania, Germany, Poland, and Russia.
The Baltic Sea has undoubtedly been an essential part of many civilisations over the years, mainly to Vikings, as a source of both fish and transport to mainland Europe. The sea used to be colder in previous millennia when the sea was known for freezing regularly during the winter months, and in the spring, the ice would break apart and float in chunks.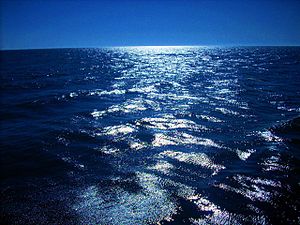 Some of the larger pieces were thought to have been towed to other parts of Europe, to be sold commercially before the manufacture of freezers.
The Baltic Sea remains an important fishing area for many countries, although most fish in the sea are now designated as protected, due to overfishing having occurred over the last few centuries. The sea also used to be a vital source of amber, especially from the southern shores, with the earliest mentions dating back to the 12th century AD.
Today, it is more common to see commercial ships using the Baltic Sea for transport than for fishing.